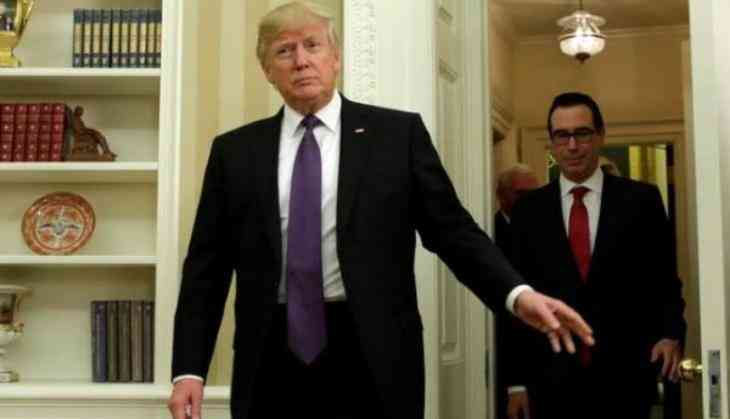 Kirstjen Nielsen, Chief of Staff of U.S. Department of Homeland Security, center, walks to Air Force One as she departs Tuesday, Aug. 22, 2017, at Andrews Air Force Base, Md.
Nielsen, 45, has a background in cyber-security policy.
The White House said on Wednesday that Donald Trump will nominate Kirstjen Nielsen to serve as his next secretary of homeland security.
Nielsen is also known for being a brusque enforcer of Kelly's agenda in the West Wing, where her reportedly curt, no-nonsense manner caused some backlash among Trump aides.
Before her time in the private sector, she served during the President George W. Bush administration as special assistant to the president and as senior director for prevention, preparedness and response at the White House Homeland Security Council.
Former DHS Secretary Tom Ridge - the first person to ever hold the position, which President George W. Bush created in the aftermath of the September 11 terrorist attacks - praised Nielsen in a statement, calling her a "homeland security veteran" who is "extremely well versed" in the threats facing the U.S.
Prior to joining Kelly at Homeland Security, Nielsen was president of the firm Sunesis Consulting.
She attended the Georgetown School of Foreign Service and the University of Virginia Law School.
"She's a total homeland security expert - absolutely has no learning curve", said Michael Allen, who worked with Ms. Nielsen during the Bush administration.
As Kelly's principal deputy at the White House, Nielsen quickly developed a reputation as a forceful, empowered aide who took charge of day-to-day operations, according to a New York Times profile. They spoke on the condition of anonymity since the decision has not been formally announced.