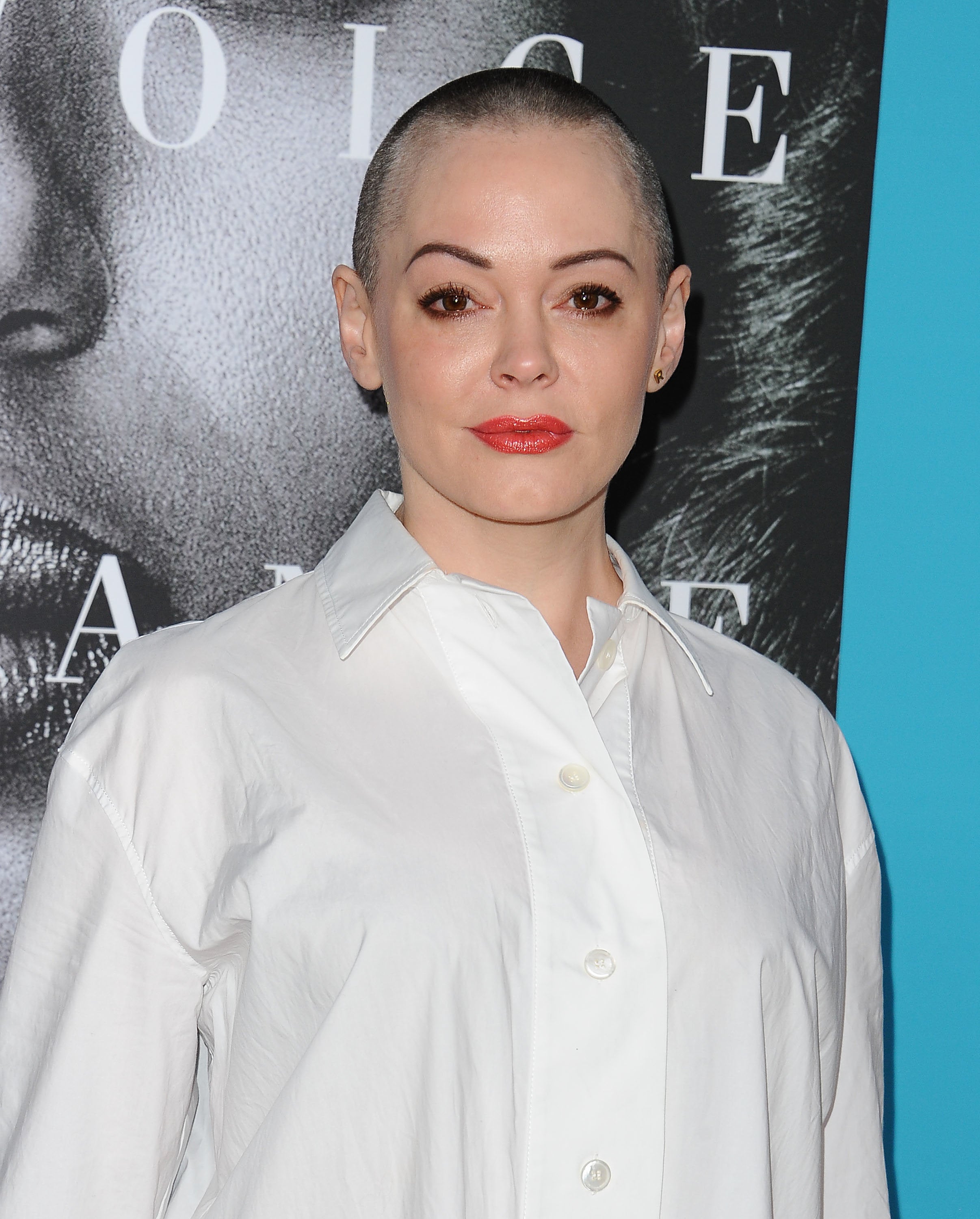 Other Twitter users have since devised a plan to boycott Twitter on Friday, October 13, in support of women like McGowan who have been silenced for sharing their experiences.
Her Twitter account was suspended for 12 hours yesterday for supposedly violating its community standards, which many interpreted as being linked to her fierce criticism of Ben Affleck and others.
Actress Rose McGowan's account was suspended by Twitter bosses on Wednesday (11Oct17) after she repeatedly tweeted about the Harvey Weinstein scandal, sparking an outcry from users.
Today, some women are forsaking Twitter in protest of the McGowan suspension; before signing off, they've used the hashtag #WomenBoycottTwitter.
On Tuesday, Hollywood stars Gwyneth Paltrow and Angelina Jolie also made accusations of sexual harassment against Weinstein, while Mira Sorvino and Rosanna Arquette claimed in a piece for The New Yorker that after rejecting the movie mogul's unwanted advances, they were kept from being hired for projects. She also asked her "Rose Army" to "be (her) voice" while she was barred from tweeting.
McGowan has been one of the most public detractors of Weinstein since allegations of his sexual misconduct surfaced, encouraging her #ROSEARMY to join her in criticising people who enabled, covered up or defended the alleged abuse. We need you as allies. Quite a few Twitter users noticed the company seems to have an exceptionally arbitrary and unclear policy on suspending accounts. The company said she violated their terms of service by tweeting a phone number.
"The Tweet was removed and her account has been unlocked".
"We have been in touch with Ms. McGowan's team", Twitter's chief spokesperson told The Times in an email Thursday. "Twitter is proud to empower and support the voices on our platform, especially those that speak truth to power".