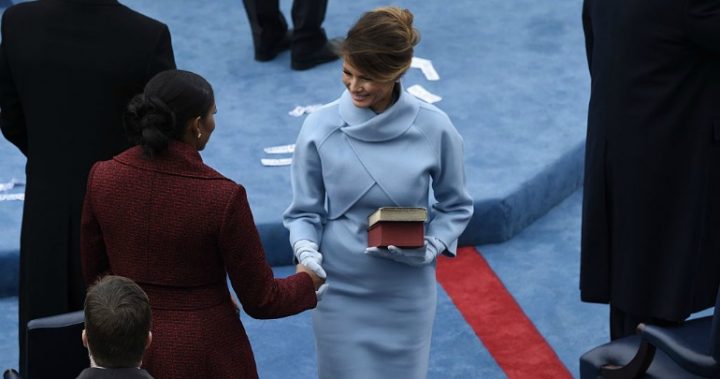 Many critics were quick to point out the elephant in the room - that while it's great that the First Lady wants to combat bullying, which is a very real and serious issue, her husband famously uses his Twitter account to bully and intimidate other lawmakers, National Football League players, and Gold Star families. "To think they would go this far & try & make us think its her on TV is mind blowing".
She spoke to seventh- and eighth-graders in the school's lunchroom.
"I encourage you all to find a new friend, get to know new things about them". Mrs. Trump and Secretary DeVos listened to lessons about respecting others, kindness and inclusion.
Asked about the contradiction, the First Lady's communications director, Stephanie Grisham, stepped in and said there was not.
The first lady also visited a group of sixth-graders for a classroom discussion on social and emotional inclusion.
"She attacked me, actually", Brezinski said, as she and her co-host laughed about the president's insulting tweets against them.
"In my opinion this was the ideal place to come because this is what America is about, watching students and people of different backgrounds come together, that's what we strive for here", Morrison Borders, principal, said. "It is our responsibility to take the lead in teaching children the values of empathy and communication that are at the core of kindness, mindfulness, integrity, and leadership".
Chicago - Donald Trump's detractors may label him one of the world's most powerful bullies, but that did not discourage America's first lady from championing the fight against bullying at a Detroit area school on Monday. This was a special visit, he said, according to the Free Press.
"If Sarah Huckabee Sanders lies with impunity every day like Sean Spicer lied with impunity every day, just like the first lady engages in this shamelessness every day", he continued, "if you can't believe them on the small things, how can you believe them when he says, we're going to have to go to war with North Korea because they shot down this plane?"