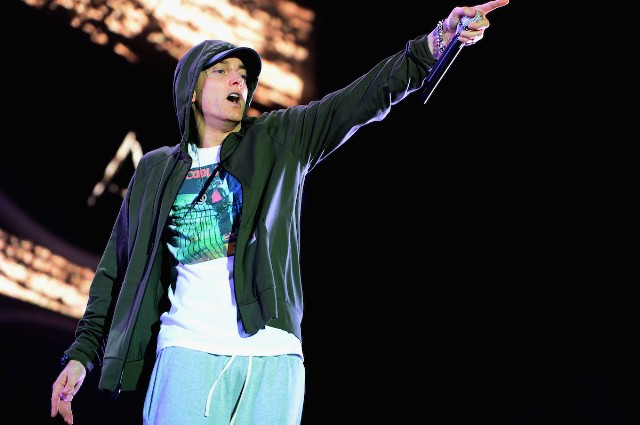 New Zealand's High Court issued its decision early Wednesday (Oct. 25), ordering the country's conservative National Party to pay Eight Mile Style, Eminem's publishing company, $600,000 NZ dollars (about $415,000 United States dollars) in damages over the 2014 campaign spot, below, which used a copycat version of the rapper's song "Lose Yourself" without consent.
The court held that the National Party used the song 186 times during the campaign before taking the advert off the air.
Judge Helen Cull ruled that the difference between the two songs was minimal and "Eminem Esque" reproduced the essence of the Eminem original.
Eminem's company said it is "incredible that the party went to such great lengths to avoid responsibility for using a weak rip-off of Lose Yourself". 'It is no coincidence that Lose Yourself received the 2003 Academy Award for Best Original Song'.
"However, the High Court found that before using the track, the Party took extensive advice and sought assurances from industry professionals that the track could be used by the Party. The National Party was also a very willing licensee, because they specifically wanted the Lose Yourself sound".
A pop music expert is warning people of using "sound-alike" tracks sold by commercial operators.
Mr Goodfellow said that the Party is now considering the implications of the judgment and the next steps.
Joel Martin, who spoke on behalf of the publishers, said the rapper was not asked for permission to use the song. He said the party purchased the music in good faith from an Australia-based library that had bought it from a US supplier. It copied the essential elements that made Lose Yourselfa global hit.
He claimed the party was considering its next actions and had already lodged an insurance claim against the distributors as well as licensors of the sound-alike track.
"Changing a few notes here and there just doesn't cut it".