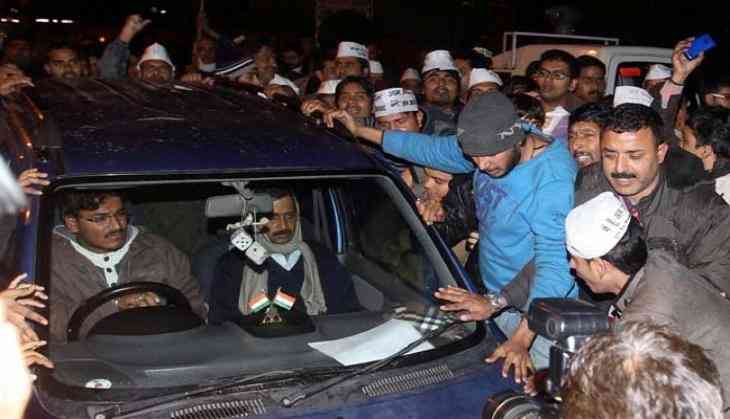 Donated to Aam Aadmi Party by a supporter, it had become a part of Kejriwal's image - along with his muffler - in the run up to the Delhi elections.
Summary: The blue Wagon R of Delhi's chief minister Arvind Kejriwal has been stolen near the high security zone like the Secretariat. The senior officer said that they are scanning the footage of the CCTV cameras installed in and around the Delhi Secretariat to find out who stole the vehicle.
"CM's personal auto was lifted from outside the Delhi Secretariat and the entire event has been recorded by CCTV camera".
Once nicknamed "AAP Mobile" - a take on the Popemobile used by the head of the Catholic Church - the hatchback shot to limelight in January 2014 when Kejriwal used it to camp and sleep in during a protest against the Delhi Police at the Rail Bhawan.
Party's UK-based volunteer Kundan Sharma, a software engineer, had donated the vehicle to Mr Kejriwal in January 2013. In 2015, Sharma had even demanded it back after the ouster of Prashant Bhushan and Yogender Sharma from the party. Later he said it was an attention seeking gesture.
At present, the mid-2000s Maruti WagonR was being used by the Aam Aadmi Party's media coordinator Vandana Singh.
Mr. Bharadwaj said that if the Lieutenant-Governor fulfilled his primary responsibility of making the city safe, instead of interfering with the work of Delhi government, then cases of theft, murder, rape and other crimes would come down.