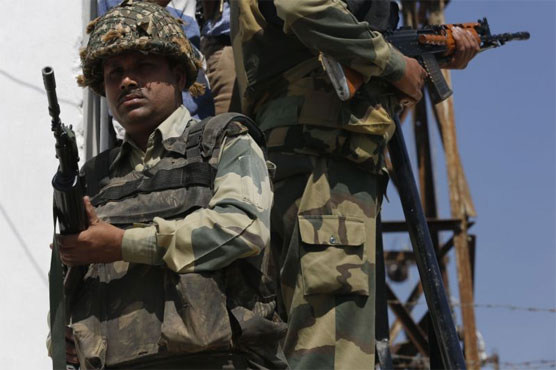 He said this meeting came in the wake of the fidayeen attack on the BSF Headquarters in Srinagar in which three militants and a BSF personnel were killed. "The identity is yet to ascertained", Director General of Police SP Vaid said.
However, three of the heavily armed terrorists were killed by the security forces in the encounter that followed. Operations are underway to nab them, also senior officers are monitoring the situation very closely.
Flight operations were disrupted for a while due to the attack but have now resumed, Khan said.
According to intelligence reports, Tuesday's attack was carried out by a group called "Afzal Guru Squad", which had started out of Pulwama district and sought shelter in residential buildings in Srinagar before attacking the BSF camp. However, in order to avoid the increasing inconvenience, passengers are being let in at Srinagar Airport after thorough checking.
School, which is located near the airport, will remain closed today, in light of the attack on the BSF camp.
The 53 Rashtriya Rifles, a specialised counter-terrorism unit, has been moved in, along with troops of the CRPF, BSF and other forces.
Officials said the airport, which is on a plateau and encircled by military and paramilitary camps, was safe.
At least 70 people were killed in those protests, and hundreds of civilians have been blinded by pellet guns as security forces cracked down on demonstrators in the aftermath of Mr. Wani's killing. He told reporters the group was a threat "because they believe in surprise suicide attacks".
Sources said the camp was targeted to inflict high casualties on security forces as it is situated in a high-security area and close to the airport.
Four BSF men were injured at the gate and ASI B Yadav succumbed later.
Three other BSF personnel were injured in the firefight while a policeman guarding the residence of a retired police officer nearby sustained superficial injuries due to a stray bullet, the official said. It took them over two days to sanitise the air base, The force was also part of the operations during the Mumbai 26\11 attack.