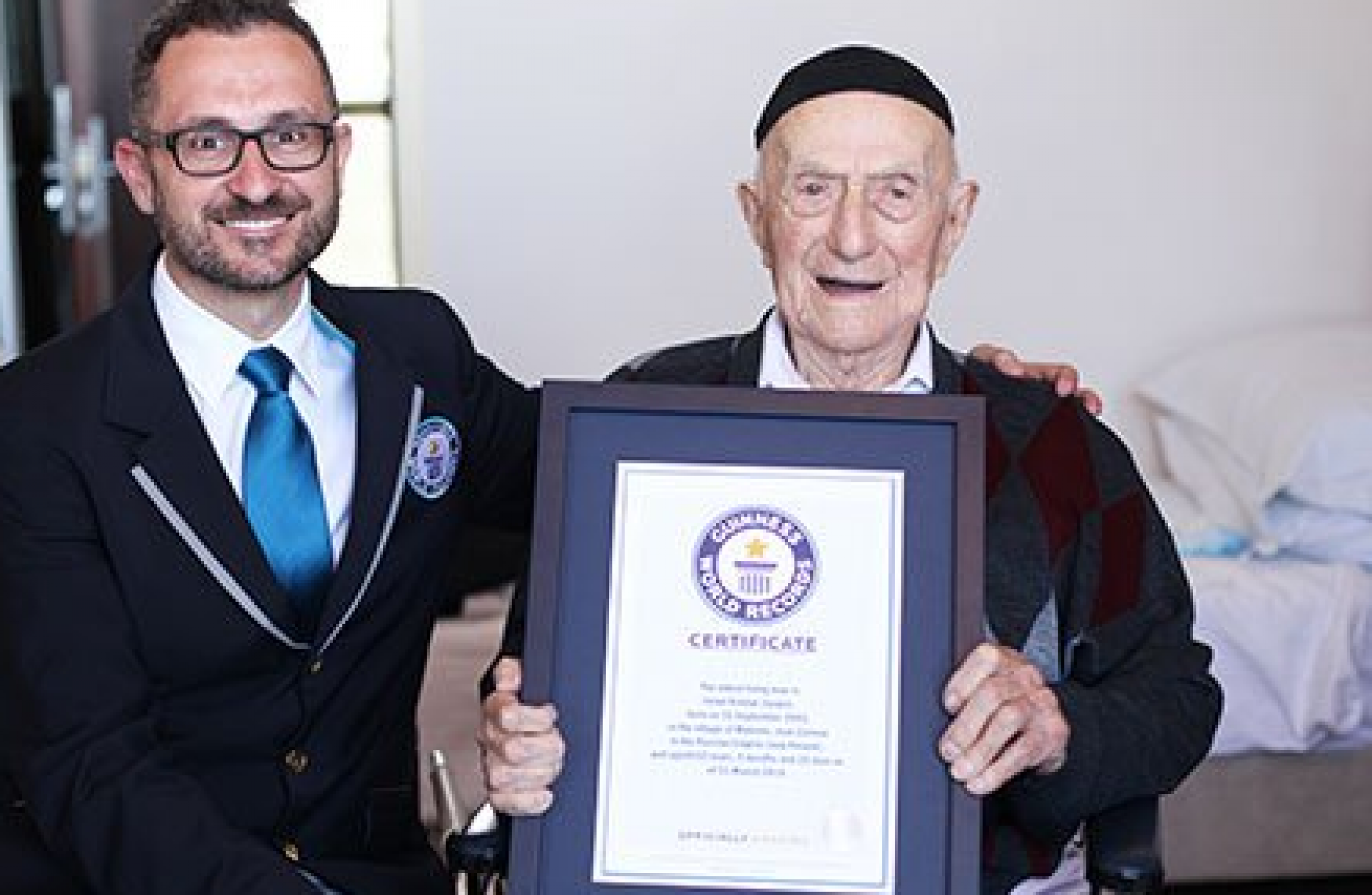 The world's oldest man died Friday at age 113, a month before his 114th birthday. "May his memory be a blessing".
Kristal's unbelievable life began in what is modern-day Poland on 15 September 1903 and saw him survive the Auschwitz concentration camp.
He is survived by two children, as well as grandchildren and great-grandchildren, Israeli newspaper Haaretz reported. After losing his mother at a young age and seeing his father go off to fight in the Russian army during the First World War, he remained in the city until the war's end, after which he moved to Lodz. He married Chaja Feige Frucht in 1928 and the couple had two children.
Kristal survived the war _ the only survivor of his large Jewish family. His first wife, two children and other family members were killed at the camp by the Nazis.
Kristal was sent to various concentration camps including Auschwitz where he performed slave labor, and he only weighed about 81 pounds when he was found by the Allies. He turned 13 in 1916, but - although he was frum then and has remained frum his entire life - with World War I raging, there were no facilities or opportunities for Kristal to have a Bar Mitzvah celebration.
He remarried and moved to Israel in 1950, where he built a family and a confectionary business.
"My father is religious and has prayed every morning for 100 years, but he has never had his Bar Mitzvah", his daughter Shula Koperstoch told AFP last year.
Oren Kristal said his grandfather gave no explanation as to the secret behind his incredible longevity.