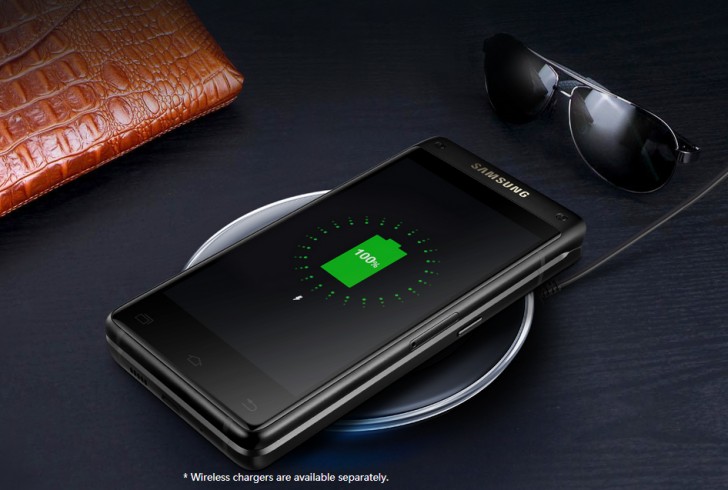 The flip phone form factor is a refreshing twist among the sea of flat metal and glass slabs, and to be perfectly honest, I might pick up a Leader 8 should Samsung ever bring it to the US. However, Samsung seems to want to keep the sales of this flip phone within the Chinese borders, and it is hardly likely that these phones will be released in the Indian markets anytime soon.
Samsung GM-G9298 is nicknamed Leadership 8 (translated from Chinese).
This high-end Android flip phone is made of Aviation-Grade Aluminum and comes with two 4.2-inch 1920x1080 Super AMOLED displays on the outside as well as on the inside.
As far as the new Samsung device's camera and optics are concerned, it has a 12-megapixel rear/primary camera which has a f/1.7 aperture, besides LED flash and auto focus. Samsung has even included S Voice instead of Bixby, which is arguably an upgrade over Samsung's unreliable voice assistant.
Samsung also hasn't revealed whether the SM-G9298 will be available outside China. It's another case of Asia getting the most interesting tech. It's powered by Qualcomm's relatively new Snapdragon 821 processor, which is the same chip that fuels the recently launched LG G6. It launched a very similar device called the W2017 earlier this year in China. This device from Samsung has dual displays one inside and the other is on outside of the device.
Measuring in at 130.2 x 62.6 x 15.9mm, the phone weighs 235 grams, and is packed with a 2,300mAh battery with wireless charging support. It also features a 5 Megapixel front camera. It also features a hotkey that can be configured according to preference of the user.
Coming to the other device, Galaxy Folder 2 features 3.8-inches TFT LCD display with WVGA resolution. Chances are rare if the new flip phone by Samsung will ever hit the Indian shores.