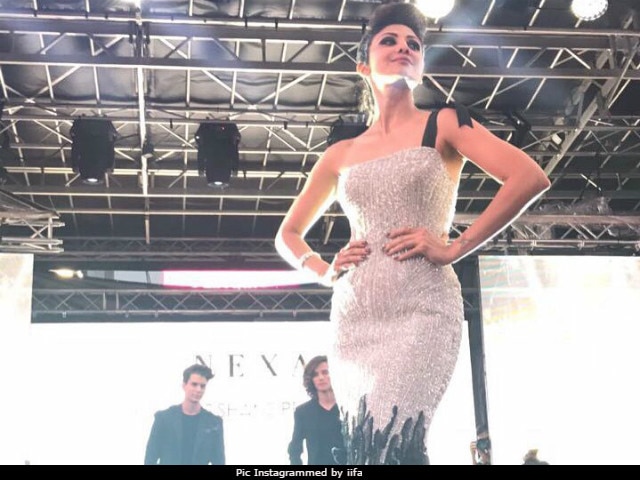 Nawab of Pataudi raked up the nepotism joke when Varun Dhawan recieved the award for the best actor in a comic role for Dhishoom. "You are here because of your pappa", Saif teased him.
The Dishoom actor did not step back, he also quipped in saying, "And you're here because of your mummy (veteran actress Sharmila Tagore)". They then declared together, "Nepotism rocks,", clearly showing that this might have been pre planned.
In February, Kangana had called Karan a "flag bearer of nepotism" and "intolerant" towards outsiders on his own chat show, and the discussion spiralled out of proportion, with Karan accusing Kangana of seeking popularity.
Supporting the two was Karan Johar who too said, "I am here because of my papa", recalling his father and popular filmmaker Yash Johar.
Apurva Asrani takes am indirect dig at Kangana Ranaut. Those tweeting included Congress leader Abhishek Manu Singhvi and AIB member Tanmay Bhatt.
Karan's exchange with Saif and Varun Dhawan at the IIFA awards proved Kangana's point that nepotism was thriving. He said that "I just realised they legit yelled Nepotism Rocks at the end of it and I can not stop face palming". Not one to be left behind, KJo added, "I am here because of my Papa". While Kangana will continue to roar, these three shamelessly declared how prevalent nepotism actually is in the industry. "So it means he admits that he has no talent and he's just a piece of shit". "Totally not expected from you Varun Dhawan, seriously you said "nepotism rocks".
We soon heard Varun and Saif singing "Bole Chudiyan, Bole Kangana" from Karan's "Kabhi Khushi Kabhie Gham".
Director-producer Karan Johar seems to be in no mood to get over Bollywood actor Kangana Ranaut's comments over nepotism in the Hindi film industry.