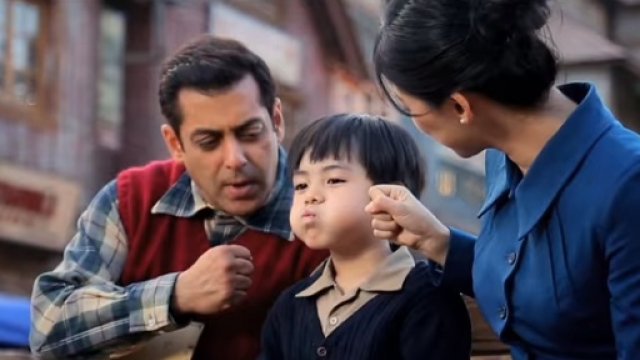 Tubelight, directed by Kabir Khan, is adapted from the Hollywood movie, Little Boy.
Yes, Salman Khan fans will not be happy because this is one song where he beat Aamir Khan's records of crying throughout, as he amazingly emotes the fear of losing his brother to war! But, to our surprise Sohail Khan wasn't the first choice for the role. However, the filmmaker also added that this was the plan during the scripting stage but even before the casting process could be done, Kabir mentioned that he was convinced by Sohail Khan. And while he hadn't taken a call on who should play the role, Akshay's name was definitely being considered. The Pakistani singer has sung a lot of hit songs for Salman in the past, so Bhaijaan tweeted the new song saying 'Rahat sahab and I are back'.
"I wanted to be really comfortable, and honestly, with Sohail, I didn't need to act too much".
The star, while talking about the film, said that it was emotionally draining. "So when you see the tears in the film, sometimes, they are my own emotions as a brother". And we must say that the decision to cast the brothers was ideal.
Seeing Bhai cry throughout is not a very good feeling, but he's class apart in his acting in Tubelight as we can see from this song.
'Tubelight, ' also starring Chinese actress Zhu Zhu and Shah Rukh Khan in a crucial cameo, is Salman's Eid film this year, slated for a June 25 release.