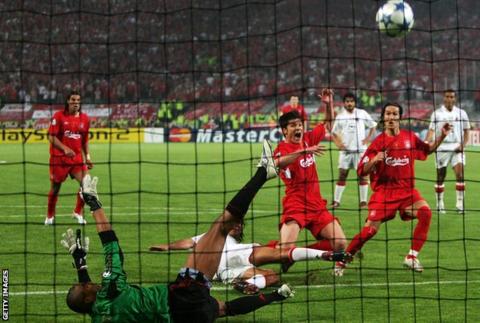 Playing two halves each of 30 minutes' actual playing time would be a "radical change" to the Laws of Football, the FIFA-supported International Football Association Board acknowledged.
Adopting two halves of 30 minutes with the clock stopped when the ball goes out of play is one of dozens of ideas put forward by IFAB in a bid to make football more attractive.
Fans have become frustrated that games of 90 regulation minutes plus time added for stoppages at referees' discretion typically produce "fewer than 60 minutes of effective (actual) playing time", IFAB said.
David Elleray, technical director for the IFAB and producer of the "Play Fair" document, has stated that the goal of the proposals is to improve the flow of the game and remove unnecessary rules.
Ifab says the Fair Play! has three aims - to improve player behaviour and increase respect, to increase playing time and to increase fairness and attractiveness.
The proposals around the length of halves and the taking of free-kicks centre around attempts to increase the amount of time the ball is in play and speed up the pace of games.
What about players dribbling on free kicks instead of, well, kicking the ball?
David Ellery, the technical director for IFAB, told the media: "My starting point was to look at the laws and say 'What are they for?' And if there is no particular reason then would changing them make the game better".
One of the ideas is to remove a player who deliberately scores a goal with the hand or plays the ball off on the goal line.
On Saturday, there were just 47 minutes of actual playing time in Russia's 2-0 win over New Zealand to open the Confederations Cup, according to Federation Internationale de Football Association. If the spot-kick "is not successful", play would stop and a goal-kick awarded.
And it doesn't stop there either, goalkeepers will have to be careful because in these new proposals, a penalty goal could be given, even if the goalkeeper handles a backpass.
David Ellery, the Technical Director of Ifab, says that the proposals are all meant to improve football for spectators.
The IFAB is made up of FIFA and the four British home football associations - England, Scotland, Wales and Northern Ireland.