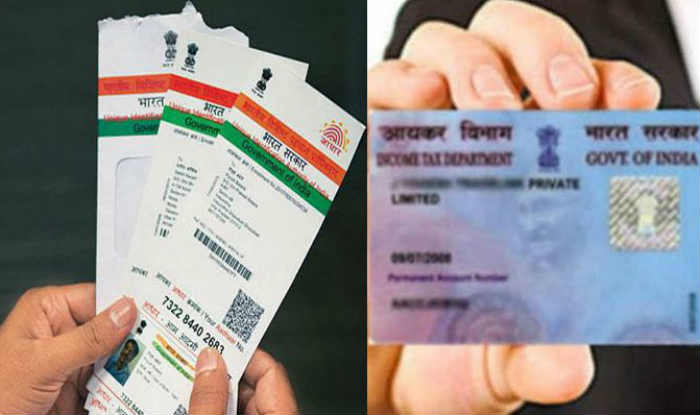 The Supreme Court on Friday put a partial stay Section 139AA of IT Act, which allows mandatory linkage of Aadhaar for filing income tax returns (ITR) and allotment of PAN (permanent account number).
The government has been defending its decision to make Aadhaar card mandatory for filing one's Income Tax returns.
Further, the bench also clarified that there would be no retrospective implementation of the provision to invalidate the PAN for non-compliance of unique identification number under the Aadhaar scheme.
While Aadhaar is issued by the UIDAI or Unique Identification Authority of India to residents, PAN is a ten-digit alphanumeric number issued in the form of a card by the Income Tax Department to a person, firm or entity. Judges today said that those who already specified an Aadhaar ID must accept it for their returns and link PAN to their PAN card; others could continue without it. However, many were finding it hard to link Aadhaar with PAN, due to mismatching details on these two documents.
The Bench, however, said that citizens who already have Aadhaar will have to link the same with their PAN.
Citing "judicial discipline", the court said that the question whether privacy was a fundamental right is before a larger Constitution Bench.
"Till then, there shall remain a partial stay on the operation of proviso to sub-section (2) of Section 139AA of the Act, as described above", the bench said. Their counsels had argued that Section 1399 AA was discriminatory and an unreasonable restriction on the right to profession and trade.
The bench had earlier said that Aadhaar was voluntary and can not be made mandatory for filing returns or getting a PAN.
Centre's argument was simple: while a PAN card can be faked, an Aadhaar card cannot be.
The top court also referred to the findings of Special Investigation Team on black money headed by Justice M B Shah, a retired Supreme Court judge, which had said that there was no mechanism at present to collect the data of an individual while entering into financial transactions.
The Centre said that in 2014-16, the government's savings through Direct Benefit Transfer Scheme on account of Aadhaar was Rs 49,560 crore.
Earlier, the SC had made it clear that Aadhaar was voluntary and not mandatory.
Though even those opposed to Aadhaar have welcomed the SC judgment since it allows those without an Aadhaar number to retain their PAN cards, this is a small part of the story.
Newsletter has been successfully subscribed.