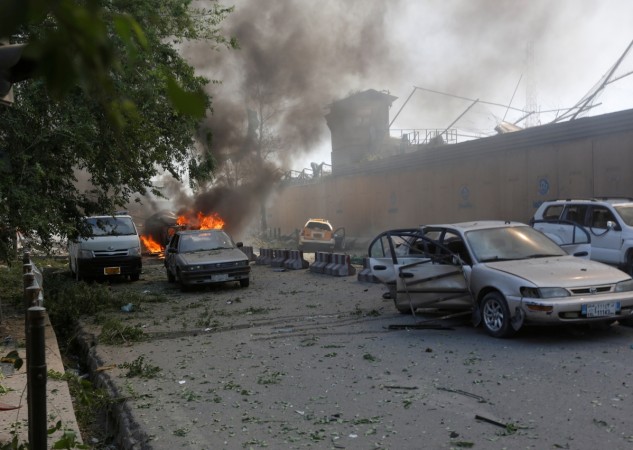 A blast in western Herat province of Afghanistan left at least seven people killed on Tuesday, media reports said.
The blast took place at around 3 p.m. near the northern gate of the Great Mosque of Herat, CNN quoted the Herat Governor's spokesman Jilani Farhad as saying.
Afghanistan's president says the death toll from last week's massive suicide truck bombing in Kabul has surpassed 150, making it the deadliest single attack in the 16 years since the US invaded to topple the Taliban. Ghani said that over the past two years as many as 11,000 foreign fighters have joined the group.
Several protesters were killed in clashes with police on Friday at the bomb site, and at least a dozen people were killed when suicide bombers attacked the funeral for one of the dead protesters on Saturday. The Taliban have steadily expanded their reach since the USA and global forces formally concluded their combat mission at the end of 2014.
Afghan security forces say they are still investigating, but that the explosives used appear to have originated in Pakistan. Past attempts at peace talks have failed.