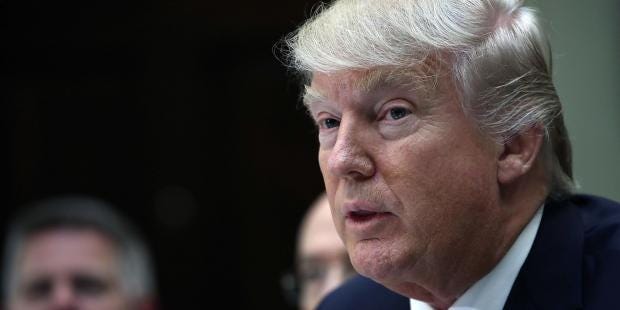 Newly inaugurated U.S. President Donald Trump pumps his fist at the conclusion of his inaugural address during ceremonies swearing him in as the 45th president of the United States on the West front of the U.S. Capitol in Washington, U.S., January 20, 2017. The order bars people from these countries from traveling to the USA for 90 days, suspends the refugee program for 120 days, and bars Syrian refugees from the U.S. John McCain and Lindsey Graham - have taken a stand against President Donald Trump's ban on immigrants from seven predominantly Muslim countries.
Prior to their objection, GOP senators McCain and Graham issued a joint statement on Sunday to criticize President Trump's executive order.
The two senators also wrote that they were "uneasy about the potential impact of these measures on our military and our diplomatic personnel overseas, as well as those who put their lives on the line to work with us" - a clear reference to reports of Iraqis who had worked with the USA forces in their homeland and were now being denied entrance to the country they had risked their life working for.
McCain and Graham expressed fear the executive order, which has been halting arrivals of refugees from seven Muslim-majority countries at USA borders, could "become a self-inflicted wound in the fight against terrorism".
Trump sharply rebuked the statement, accusing McCain and Graham of "always looking to start World War III".
Earlier in the day, Trump sent out another tweet defending his executive order.
We should not stop those who have served as interpreters for our military and diplomats from seeking refuge in the country they risked their lives to help. "America has always been the land of the free and home of the fearless".
"We all share a desire to protect the American people, but this executive order has been poorly implemented, especially with respect to green card holders", said Corker. To be clear, this is not a Muslim ban, as the media is falsely reporting. For Trump, weak borders, illegal immigration, and Islamic terrorism are among the most serious threats to the U.S. They all agreed safe zones should be set up for refugees, the White House said.