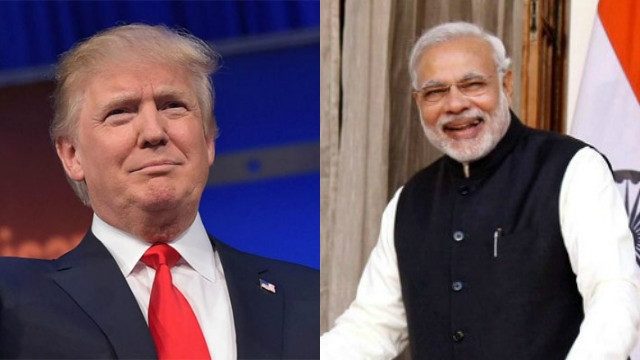 The talk is scheduled at 1 p.m. Washington DC time, which is 11:30 p.m. IST. On Sunday, Trump spoke with Israeli Prime Minister Benjamin Netanyahu and yesterday he had a telephonic conversation with the Egyptian President Abdel Fattah el-Sisi.
With this, Mr. Modi will be the fifth foreign leader the U.S. President would have spoken with over the phone after being sworn in as the US President on January 20. Since his inauguration, Trump has spoken with the leaders of Canada, Mexico, Israel and Egypt.
The programme is at the heart of India's burgeoning IT exports to the United States, and New Delhi, which views H-1B as a free-trade issue, believes any attempt to curtail it would amount to initiating protectionist measures. While some claim that the US President's focus will primarily be on the manufacturing sector which will impact China, there are others who anticipate a hit on the IT jobs which are largely outsourced to Indian firms by US companies.
President Pranab Mukherjee has already sent an official invitation to President Donald Trump and first lady Melania Trump.
"From this day forward, it's going to be only America first", Trump said.
Besides, India is concerned about its outsourcing industry and about the fate of its skilled workers, who are in the U.S. under the H-1B visa programme.
There has been a lot of speculation regarding Trump's foreign policy as he batted for "bringing back jobs" in USA from the other countries during his campaign, among other issues.
Obama and Modi had forged a cordial relationship that helped in strengthen the US-India relationship for the last few years and the same is expected with Trump in the White House.
When Trump was invited to a fundraising event organized by the Republican Hindu Coalition in New Jersey where he had praised India's fast growth rate and Modi's bureaucratic and economic reforms.