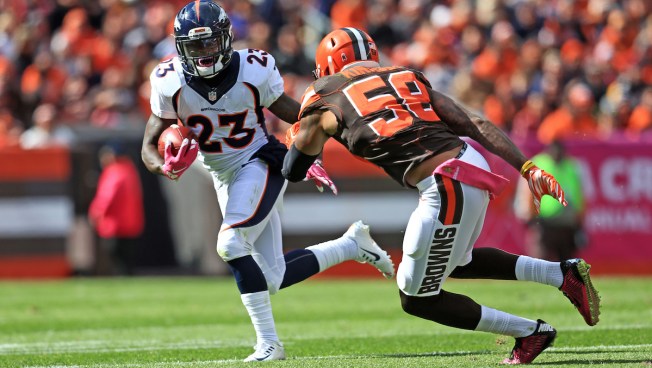 Hillman had 18 carries for 50 yards with the Vikings, an average of just 2.8 yards per carry.
Adrian Peterson has been on injured reserve since he tore his meniscus in Week 2, and many have essentially forgotten about him as the Minnesota Vikings fight for a playoff spot in the NFC.
Without Peterson in the lineup, the Vikings have struggled with their ground game.
The last time Adrian Peterson suffered a major knee injury, he came back in record time and ended up leading the NFL in rushing and winning the league MVP award in 2012.
"He's a workaholic", cornerback Captain Munnerlyn said Monday. "I definitely wouldn't put anything past this guy". Although the three-time rushing champion is said to be exercising caution in his return from the knee injury he sustained on September 18 against the Green Bay Packers, he could make his return before the end of the regular season. His makeup is definitely a fighter. He's got to think about his career, but he's a guy that wants to come out there and help the team win.
The Vikings waived running back Ronnie Hillman and promoted defensive end Stephen Weatherly from the practice squad to the active roster.
If the team can stay afloat in either the division or the wild-card race by the final two or three games of the season, Peterson could add a desperately needed dimension that's now keeping Minnesota from serious contention. And that leaves aside poor offensive line play, and a serious lack of push in the running game that manifests itself in short-yardage situations.