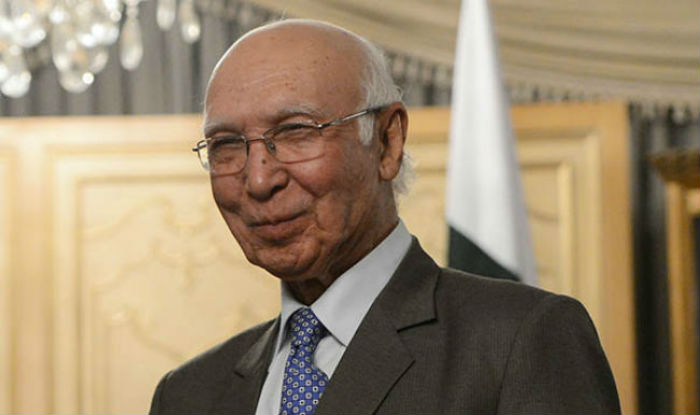 November 28: Pakistan high commissioner Abdul Basit today said Islamabad was ready for "unconditional talks" with New Delhi on the margins of the upcoming Heart of Asia summit in Amritsar, leaving India in a quandary amid heightened tensions and cross-fire along the Line of Control.
Speaking to an Indian news channel, Basit said, "If there is an offer of dialogue from India, then it will be accepted by Pakistan". "But ultimately, a solution to the problems between India and Pakistan can only come through dialogue, and therefore, both nations must sit and discuss all the issues that confront them", he said.
While commenting on tensions at India-Pakistan border, Basit said, "Escalation along the Line of Control is not in Pakistan's as well as India's interest".
Indo-Pakistan dialogue has been suspended for quite some time now, and chances of their resumption have taken hit after hit with each attack on Indian soil, perpetrated by terrorists infiltrating into India from Pakistan, and each ceasefire violation by the Pakistani Army along the Line of Control (LoC) between the two countries. "There's no question of a military coup in the future", Basit said. India should shun the current jingoism, war-mongering and stop State terrorism in occupied Kashmir and positively engage with Pakistan to move forward for conflict resolution.
Aziz is likely to reach Amritsar on December 4 morning. The diplomatic ball is now in India's court.
Aziz added he himself would participate in the conference and would not repeat India's blunder where it boycotted South Asian Association for Regional Cooperation (SAARC) Summit.
Prime Minister's Adviser on Foreign Affairs Sartaj Aziz would go to India through Wagah border to attend Heart of Asia conference on December 4 and will return the country on same day using the same route. Not only this, the Modi government is also pursuing controversial domestic policies, which has stirred anger within India.
India blames Pakistan for the Uri terror attack on an army base in September, and for fuelling unrest in Kashmir through the summer following the killing of Hizbul Mujahideen commander Burhan Wani.