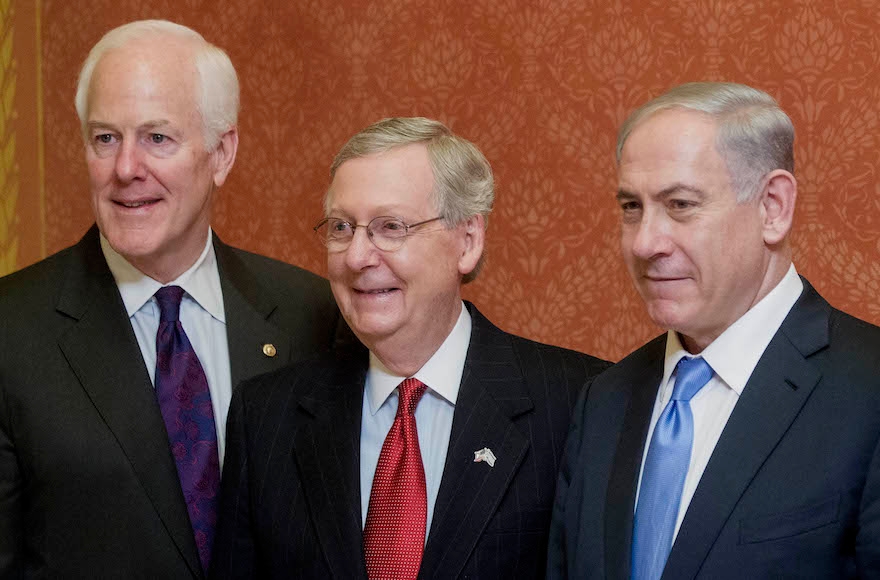 President-elect Donald Trump said Tuesday he would "love" to clinch a deal to end the intractable conflict between Israel and the Palestinians, despite Israel's revived plans to build 500 new homes for Jewish settlers in annexed east Jerusalem.
Speaking in Jerusalem, the Egyptian envoy said Cairo is committed to the peace deal it reached with Israel almost 40 years ago.
United Nations envoy Nickolay Mladenov told the Security Council on Wednesday that Israel's latest plan for new settlement homes in East Jerusalem was part of "increasingly worrying" developments and urged Israel to halt the construction.
Israel says most of the Palestinians killed were attackers while the rest died in clashes with troops.
The regional body initially proposed the plan in 2014 but never proceeded.
Trump has not unequivocally committed to supporting a two-state solution, but has previously expressed at least a desire to have a role in brokering a final agreement between Israel and the Palestinians.
Also, 225 Palestinians have been killed by Israeli fire during the same period.
Also last week, Israeli Ambassador to the US Ron Dermer became the first foreign ambassador to meet Trump since his election victory, holding discussions "with the president-elect and his senior advisors at Trump Tower in NY".
The move was never recognised by the worldwide community, which regards all Jewish settlements in the occupied territories as illegal, including those in east Jerusalem.
Ahead of Wednesday's announcement France said the planned constructions would be "illegal". Baroud included President Obama among the "Israel-first" crowd, writing, "The Obama administration, despite the uneasy relationship between President Barack Obama and Prime Minister Benjamin Netanyahu, has been one of the friendliest and most generous towards Israel". Press TV has interviewed an activist to discuss the impact of United States policies on Israeli settlement activities.
The UN Security Council is set to debate proposals for a draft resolution calling for a halt to settlement expansion in the Palestinian territories, with speculation Obama could break with recent United States practice and support - or at least not veto - such a resolution before his term expires on January 20.