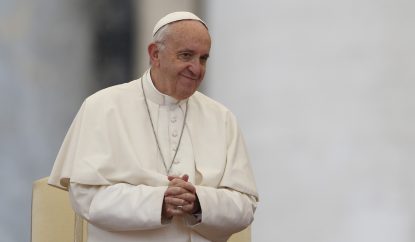 This year, the forum's interests are focused on Brexit and its implications for the economy, trade, and sectoral areas such as agriculture, agri-food and fisheries; the common travel area and relations with the EU.
"I think it will be impossible to do the negotiations within the contemplated two-year period".
"There's a growing feeling in Europe that there should be a transition period, and that transition period might well be longer than those two years".
It will be "impossible" for the United Kingdom to strike a full deal on Brexit in the two-year negotiation period allowed by the EU's founding treaty, Ireland's Prime Minister has said.
He said:"I think there's an inevitability about this to be honest with you".
He also suggested it would take longer than three years for the United Kingdom to leave the EU.
The Lisbon Treaty states that member states must withdraw from the European Union two years after triggering Article 50 and notifying the bloc of their intention.
Mrs May has said she will start this process by the end of March, meaning the United Kingdom must leave the European Union by March 2019.
Speaking in Cardiff, where he was attending a meeting of the British-Irish Council, Enda Kenny said a transition deal to allow Brexit to take place over a longer period was "inevitable".
Mrs May told business leaders she understood "people don't want a cliff edge" at the end of the Article 50 time period.
The event brought together leaders of the UK's devolved administrations, Government ministers, Mr Kenny, and the first ministers of Crown dependencies such as Jersey and the Isle of Man.
Taoiseach Enda Kenny will meet with Pope Francis in the Vatican on Monday, November 28.
Former British prime ministers John Major and Tony Blair angered Brexit supporters earlier Friday by raising the idea of a second referendum on the terms of the divorce.
Mr Kenny made clear there was no prospect of a border poll in the near future as he attended the British Irish Council summit in Wales.