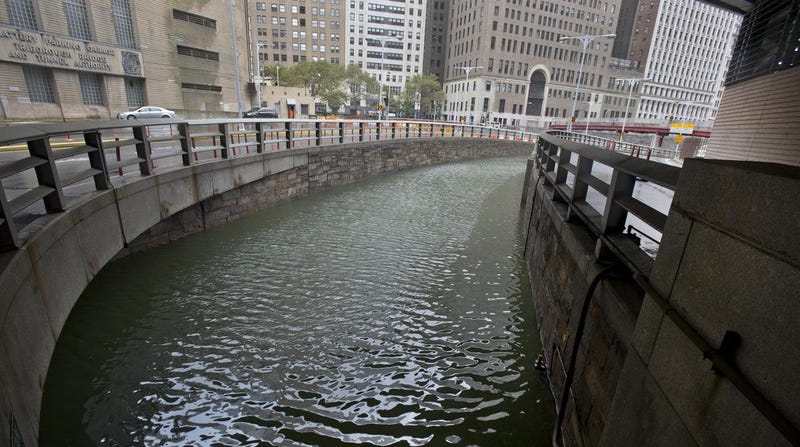 A new study has warned that NY might face extreme floods of the same magnitude as 2012's hurricane Sandy or may even be higher, at least three times more frequently in the coming decades than today, all because of climate change and rising sea levels.
The lead author was Ning Lin of Princeton University and the other two researchers were Robert Kopp of Rutgers and Jeff Donnelly of the Woods Hole Oceanographic Institution.
The study found that intense storms and flooding could increase anywhere from three to 17 times their current frequency.
"The grand answer is that things are going to get worse by 2100", said Benjamin P. Horton from Rutgers' School of Environmental and Biological Sciences.
Also, notably, the researchers relied on a "middle of the road" climate scenario, where aggressive actions are taken to reduce emissions - it could actually become the case that such storm surge events are much more common than even every 23 years.
Hurricane Sandy was the second costliest hurricane in US history, in large part because the high storm tide - the combined height of the normal ocean tide and the storm surge - flooded large swaths of New York City and the New Jersey coastline.
Overall, the storm caused $19 billion in damage in the region (and $50 billion in total for the U.S.), killed dozens and even shut down the Statue of Liberty and Ellis Island for a year.
"Absolute maximum water levels can not be directly estimated from these storm deposits, but at least six of these event beds are coarser than the event bed associated with Hurricane Sandy, which suggests that these events had more energetic currents and/or waves capable of transporting coarser material", the study said.
In the new study, the researchers examined how the frequency of Sandy-level floods in New York City has changed from 1800 to the present. In the paper, Princeton's Lin combined historical climate data and modeling of future climate conditions and storm surges.
"Engineering-wise we've always considered sea level and climate as static".
As the remnants of Hurricane Matthew recede into the Atlantic Ocean, the warnings and evacuations in the Caribbean and United States east coast are giving way to rescue efforts and clean-up operations.
Despite some reservations about the study being based predominantly on model results rather than observed data, Trenberth says that we can be fairly certain that coastal flood risk in NY will increase in future.
Maximum storm surge heights will, themselves, also rise significantly.
Storm surges such as those seen in Hurricane Sandy are predicted to rise in frequency as a new simulation shows.
There is some debate regarding the frequency of hurricanes and how they will play out in the next few years.
The team used a combination of computer model projections and historical data, including tidal gauge records and geological records from New York City since 1856. "As we refine climate and hurricane dynamic models, we will have more accurate predictions that will allow planners to better design flood mitigation strategies". When Sandy hit NY, sea levels had risen 2.72 inches since then. By 2100 that rose dramatically to once every 90 years.