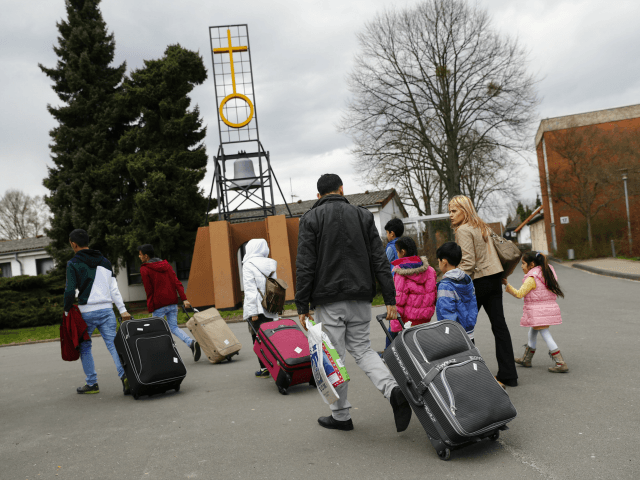 At national level, the AfD is now polling at 14 percent, a gain of 10 points in the year since Merkel threw open German borders to a mass influx of asylum seekers.
According to the latest estimates by the German ZDF channel, the AfD has received over 21 percent of the vote in the local elections in the state of Mecklenburg-Vorpommern.
Allies of Ms. Merkel in the German coalition government, such as the Bavarian Christian Social Union (CSU), have said that Sunday's election results are a defeat for the political establishment, not just the CDU.
The CSU forms a union with the CDU in the Bundestag.
They said that the battle between Merkel and Seehofer on refugees and immigration has been a key factor in the slump in support for the CDU-CSU bloc.
Meanwhile, Vice Chancellor Sigmar Gabriel, the leader of Social Democratic Party (SPD), also pointed to his party's increasing distance from Merkel accusing the chancellor and her party of being too slow to respond to the refugee crisis.
The beleaguered Chancellor, who is dropping in popularity daily in opinion polls, admitted that it was indeed her own mass migration policies that had led to the anti-mass migration Alternative for Germany party (AfD) relegating the CDU to third place in Ms. Merkel's home state, reports Die Welt.
"Everyone now needs to think about how we can win back trust - most of all, of course, myself", Merkel said, speaking on the sidelines of a G20 summit in China a day after the election in her home state of Mecklenburg-Western Pomerania.
"The task is now to work hard to regain trust", Ms. Merkel said, and noted that her party must show "that we can solve the problems, not only related to refugees".
Nearly 1.1 million refugees, most of whom were fleeing war and violence in Iraq and Syria, arrived in Germany in 2015. "This put her in her place".
Her Interior Minister Thomas de Maiziere, however, said last week that this year, at least 100,000 refugees need to be deported. "The issue of integration will play a major role, as will the repatriation of refugees without a permit of stay", Merkel said.
Merkel, who has been in office for 11 years, now considers running for another term next year.